Altro Flooring Products Index

ALTRO HIGH PERFORMANCE SAFETY FLOORING - The world's most technically advanced slip resistant vinyl flooring from the inventors of safety flooring. With Altro's wide range of thicknesses and more than 50 colors to choose from, you can deliver safety without compromising your design objectives. With long-term durability and low life cycle costs, there is an Altro safety flooring to suit virtually any requirement.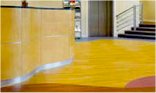 ALTRO HIGH PERFORMANCE SMOOTH VINYL - Durability, low maintenance and aesthetic appeal - that's why High Performance AltroSmooth Ethos smooth vinyl is so popular. Explore the range of possibilities of our natural hardwood looks.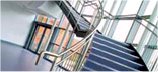 ALTRO HIGH PERFORMANCE COMMERCIAL FLOORING - Designed for tough environments where ease and speed of installation are important, take a look at High Performance Altro Quartz Tile commercial flooring.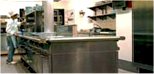 ALTRO HIGH PERFORMANCE WALLING - With Altro, you can think vertically and not just horizontally. Take high standards of hygiene and cleanability into your walls.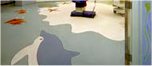 ALTRO HIGH PERFORMANCE FAST TRACK SOLUTIONS - Moisture emissions can mean disaster for your installation. AltroProof™ Epoxy Surface Damp Proof Membrane will not only minimize the chance of costly moisture-related failures, but also support early installations in fast-track projects that don't allow for proper concrete cure or sufficient dryness.
How to Measure for a Price Quotation