3M Nomad Extreme Traffic Wall-to-Wall Carpet Matting 9800 - is designed to withstand virtually any foot traffic level. This durable matting can cover large indoor entrance areas, including wall-to-wall applications. The patented dual-fiber construction removes moisture and dirt, making it an ideal last mat of a 3M Nomad matting system.
| | |
| --- | --- |
| Continually provides a cleaner floor at the entrance and throughout the facility | Helps protect the floor from damage due to tracked-in soil and other debris. |
| Reduces the time and effort needed to clean and maintain floors. | Reduces dirt and water on hard floors, which can help reduce slips and falls. |
| Patented blend of polypropylene and nylon fibers provides exceptional dirt and water removal. | Random pattern provides an attractive look and allows sand, salt and dirt to blend into the pattern until it is removed. |
| Solution died fibers resist fading and staining; keeps mat looking good longer. | Multi-coated, fiberglass-reinforced, vinyl backing provides a barrier for the floor, helping to prevent mold, mildew, fungus and other water related damage. |
| Remains looking good and performing well under even the heaviest traffic conditions and frequent cleanings. | Low profile allows foot, cart and wheelchair traffic to move easily over the mat. |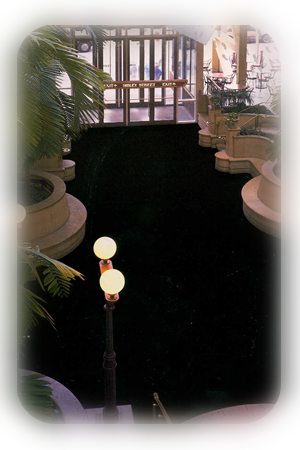 Please Note: 3M Nomad Extreme Traffic Wall-to-Wall Carpet Matting 9800 is provided as 74" wide and untrimmed. It has a usable width of 72 inches. Professional installation is recommended.