The Mat King Western Bull's-Eye Chuck Wagon Food Service Drain Mats I are the best in Safety and Comfort in heavy duty applications. 7/8" thick rubber. Extra thick edges prevent tearing during handling. Large holes allow waste and liquid to pass through surface reducing potential accidents. Eases worker fatigue and increases productivity.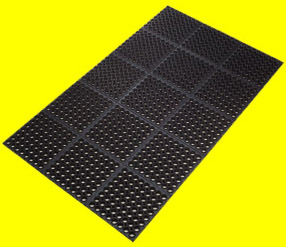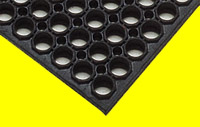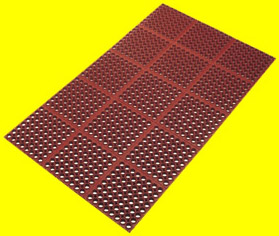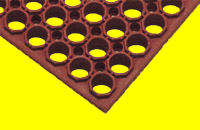 Sizes
Mat Size: 3' x 5'
Thickness: 7/8"
Specifications
Product Weight: 1.75 lb. / Square Foot
Use: Bars, service areas, kitchen & industrial areas.
Colors: Black ( general purpose), Red (grease-proof)