Composition Cork Sheets, Rolls and Blocks
Modern Technology Augmenting the Natural Advantages of Cork

Composition Cork Sheets, Rolls and Blocks - The cellular structure of cork, even in its granulated, roll or block forms, consists of millions of "air cushions". This makes cork the best choice for a wide variety of applications. Cork has the ability to simultaneously act as a thermal barrier, a sound insulator and a vibration dampener. It does not corrod.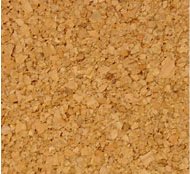 The Mat King supplies a wide range of cork grades, from the finest grain to coarse grain for bulletin board and general purpose use. Adhesive backing and other options are also available. Please contact The Mat King at (800)442-6544 or at the e-mail addrerss listed below with cork related questions and requests.
Standard Composition Cork Rolls and Sheets
Product Specifications
Composition Cork
Sheets
Rolls
Blocks
Cork Products

Bulletin Boards

Tack Surfaces

Pin Up Surfaces

Wall Coverings

Table Mats, Trivets & Hot Pads

Gasketing

Die Cut Coasters & Discs

Any Shape & Thickness

Adhesive Backed Cork
How to Order or Request a Price Quotation - Please provide contact name, phone, Fax, e-mail address and destination city, state and Zip Code along with the details of your cork requirements such as number and sizes of sheets, rolls or blocks.