Italian Rubber Flooring - Stud System - Hard floor
DISCONTINUED
Special Quality Tiles, Spikes & Blades Resistant For Extremely Heavy Traffic

The special compound of this flooring makes it extremely resistant to abrasion (120 mm3 according to DIN 53516) and cuts generated from spikes and blades. Slate surface, smooth sanded back for adhesive bonding.
DISCONTINUED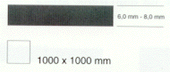 - Antistatic according to DIN 54345

- Fire behavior class 1 (DIN 4102 - ASTM E648)
Italian Rubber Flooring - Stud System / Hardfloor


Hard floor G805


Hard floor G835


Hard floor B239


Hard floor V709
DISCONTINUED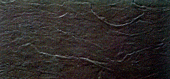 Hard floor
Application examples: Passage ways in ice skating rinks, locker rooms and passage areas in golf resort, industrial shops, public areas with very high pedestrian traffic.
DISCONTINUED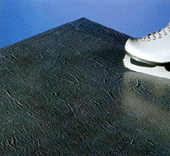 THE MAT KING
740 West End Avenue; Suite 1
New York, NY 10025 USA

Phone: 646-998-4208
Fax: 646-998-4073
Phone: 800-442-6544
Fax: 800-Mats-Fax (628-7329)


© 1996-2023 Geoffrey Drew Marketing, Inc. d/b/a The Mat King
All Rights Reserved. Reproduction Prohibited.
It is prohibited to use any graphics or images in this web site
without the written permission of Geoffrey Drew Marketing, Inc.
Designed & maintained by Geoffrey Drew Marketing
Hosted by Geoffrey Drew Marketing