For decades, millions of people have been walking on millions of square feet or square meters of smooth and studded flooring in a wide range of applications. Airports, boutiques, universities, shopping centers, railway stations, theatres, banks and underground trains are some of the areas laid with rubber flooring manufactured according to well-tried traditional methods combined with the modern technology provided by new investment.
DISCONTINUED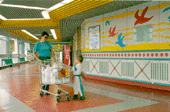 Production is divided into three sectors offering the ideal solution for architects and designers: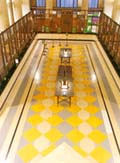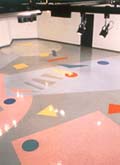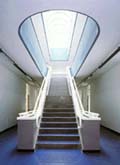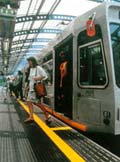 Technological advances, product development and design innovation have always been the key words in all aspects of quality, proof of which can be found in the excellent performance achieved throughout the vast range of designs and colors.
Special Qualities: To complete the product range, special compounds are available to meet all special requirements, such as: Electro-static dissipation (Ant 48); Explosion hazard caused by non-stable chemical substances (Cond39); Oil and grease resistance (OR or HP); Low smoke emission; Special fire characteristics (FR 31); Spikes and blade resistance.